"I really appreciated how each section of my results explained what the biomarkers represented and, if they were out of the optimal athletic performance range, what typically causes that in athletes / what is likely causing that in me. Without that context, it's hard for the ranges to mean much to me (even if I see that they are too low or too high). I also found it helpful how Athlete Blood Test creates actionable insights for me to immediately start incorporating into my day-to-day life! Knowing the results are specific to me (and not just based on an algorithm), also gives me peace of mind in incorporating their recommendations!"
Follow on Instagram
Alma mater(s): Princeton
Primary sport/event : Track & Field and Road Racing
About Me: I graduated with my MPH in Health Policy and Administration (with a certificate in Health Disparities Research) from the University of Illinois at Chicago (UIC).
Current Team: I have recently moved to Michigan to join Hanson's Original Distance Project!
What you are working toward now: I have my sights set on coming back from an injury from my last marathon build and am targeting an OTQ at CIM at the end of the year. 2023 will depend on how that goes!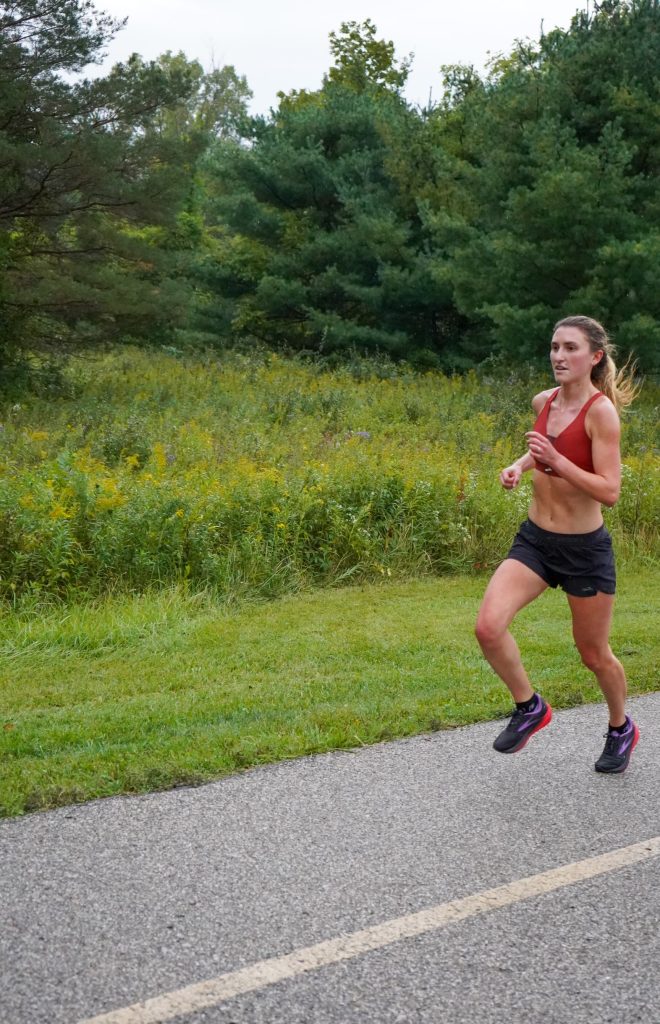 Day job: I have also been working two part-time jobs as a Researcher looking at school health and wellness policy implementation in Chicago Public Schools and as a Program Manager supporting Community Alignment Board work for a Chicago maternal child health initiative.
Currently playing in your ear (music wise):Mac Miller, Kanye West, or an audiobook (currently The Politics Industry)
Current Netflix/Hulu/Prime (or whatever) obsession?….Black Mirror (I know, I know, I'm late to the game on this one)
Current favorite podcast? On Being
Pet peeve Not having Chapstick and/or water with me
---