Description
You don't have to guess or figure it out on your own
Feel confident that you're nourishing your body for optimal performance, recovery, and training.
I've spent over three years combing through thousands of studies and worked with hundreds of athletes, from fun runners to professionals, World Champions, and Olympians to help them unlock the key to their performance. This 12-week course will give you the tools, information, resources, and confidence to know that you're fueling your body correctly and tapping into your fullest potential. It walks you through step by step so you have everything you need.
Nutrition is what allows your training to work
Don't spend another second wondering if you're missing something if you could be doing things differently and getting wildly better results.
Figure out how much protein, fat, and carbohydrate are ideal for your unique situation
Speed recovery between training sessions
Maximize training adaptations to improve fitness
Know which supplements are worth it and which are a waste of money
Learn how to change training and nutrition around the menstrual cycle to support your physiology
Determine what, how much and when to drink for best hydration
Learn how to fuel before, during, and after workouts for optimal results
Create an eating schedule with nutrient timing to maximize fitness and health
Feel confident about what, how much, and when to eat
Introduction

Chapter 1 The Current Climate

Chapter 2 Your Fueling Needs

Chapter 3 Know Your Cycle

Chapter 4 Supplements

Chapter 5 Macronutrients

Chapter 6 Micronutrients

Chapter 7 Hydration

Chapter 8 Peri-Workout Nutrition

Chapter 9 Training Around the Menstrual Cycle

Chapter 10 Meal Timing
About Dr. A'nna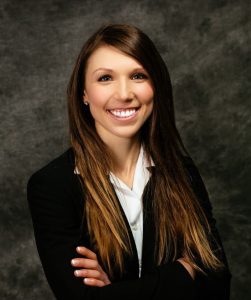 Dr. A'nna strives to inspire people to optimally fuel their bodies to achieve their best. She hopes to have a positive impact on the world. The only combined Ph.D./RD specializing in sports performance nutrition in the world with all Ivy League degrees and the Chief Research Officer at AthleteBloodTest.
Dr. A'nna aims to cultivate a world of healthy athletes who understand nutrition and know how to leverage their physiology to get the best results in sports and life. You can reach her at [email protected] or on Instagram @drannaroby.