Athlete Blood Test helps inform myself, my triathlon coach, and my nutritionist coach where I'm at physiologically and how to best get where I want to go (which is faster and stronger, of course). Blood work is part of optimizing my performance.
Hometown(s): San Antonio
Alma mater: University of Georgia
Primary sport/event: Triathlon
What you are working toward now: My goal is to qualify for Kona, which means winning my age group or receiving a roll-down.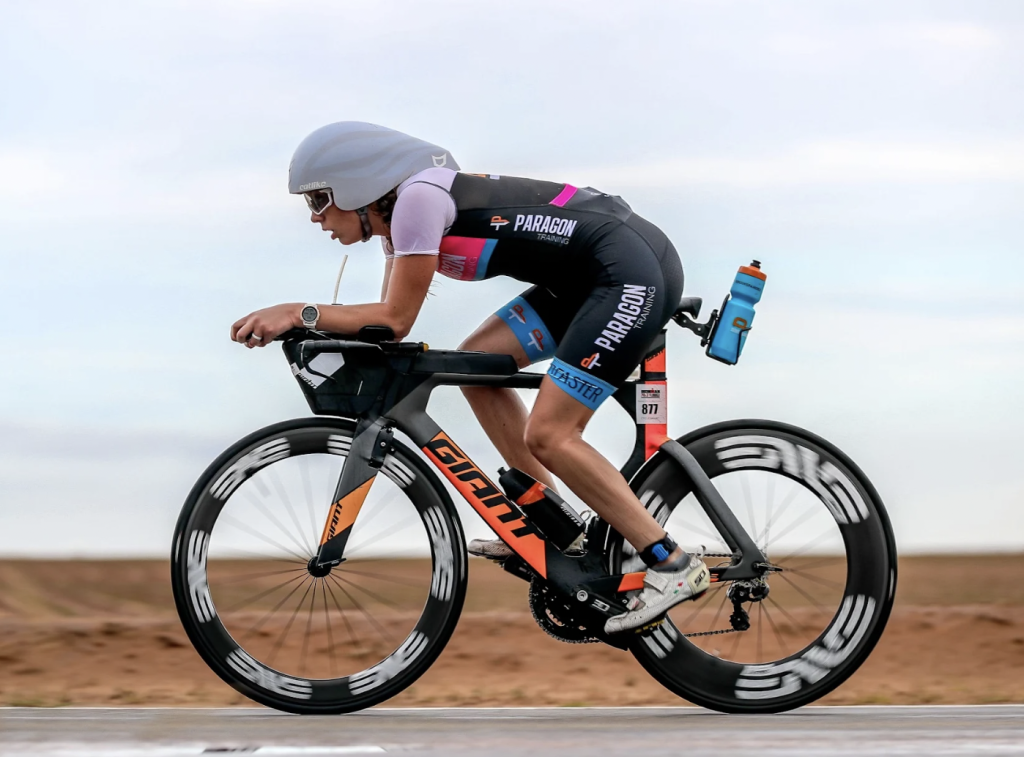 Proudest athletic accomplishment: Under the guidance of my coach, Mark Saroni, I went from placing 167th at Collegiate Club Triathlon Nationals to 24th the following year then 18th the next year. Olympic distances are probably still my favorite, even though most of us triathletes tend to go longer as we get older.
Facepalm/most embarrassing/funny athletic moment:I once jumped on my road bike in a sprint triathlon, and my saddle spun around! I hadn't tightened it after making some adjustments.
My personal "walk-up"/motivational/current theme song is….?"Gladiator" by Zade Wølf
Favorite non-athletic activity: Yard work in the Texas sunshine.
Best junk/"special" food ever created: Lemon cake, lemon bars, anything lemon.
Favorite recipes: Shakshuka – it has a mix of all the food groups, is fast and simple, and one pot! I sometimes add pinto beans and rice, but here's a good example for a start: https://cooking.nytimes.com/recipes/1014721-shakshuka-with-feta
What apps or gadgets do you use or recommend? I rely on my Garmin Fenix 6s for swimming and running and my Garmin 130 when cycling. Strava and TrainingPeaks are my go-to apps.
Personal (non-athletic) superpower OR secret talent: I find all the wildlife, or it finds me.