Professional Triathlete
What have you been up to in 2022?  I have had a successful 2022, winning Ironman Australia and the Asia Pacific Ironman Championships in Cairns. Since June I have been based at altitude in Park City, Utah for my Ironman World Championship preparations.
What do you have your sights set on for 2023?
I'm excited to see racing return to Asia in 2023. I love starting my year off with some 70.3 races in Taiwan, South Korea, Vietnam etc then hitting an Aussie Ironman and maybe a European race and some training in St Moritz before the regular Park City Block.
Current Netflix/Hulu/Prime obsession? Kobra Kai, any Star Wars movie or series, Stranger Things (I love anything nostalgic)
Currently playing in your ear: Top Gun Maverick soundtrack
Current favorite podcast? How they train
Pet peeve? Excuses
What else should we know?  I take my health seriously. A lot of athletes can't tell you when they last had their blood checked. It's truly important to know and check regularly. It's all good until it's not with blood.
How do you use Athlete Blood Test: Not only do I race Iron distance triathlon, I travel to altitude for training camps being on top of my blood health is critical for my performance.
Yearly Goal: My main goal is the Hawaiian Ironman each year in October.
2022 Calendar: Ironman world championships st George (May 2022), Ironman world championships Kona Hawaii (October 2022)
Hometown: Brisbane Australia
Alma mater: Flinders University
Proudest Athletic Achievement: Two times third Kona world championships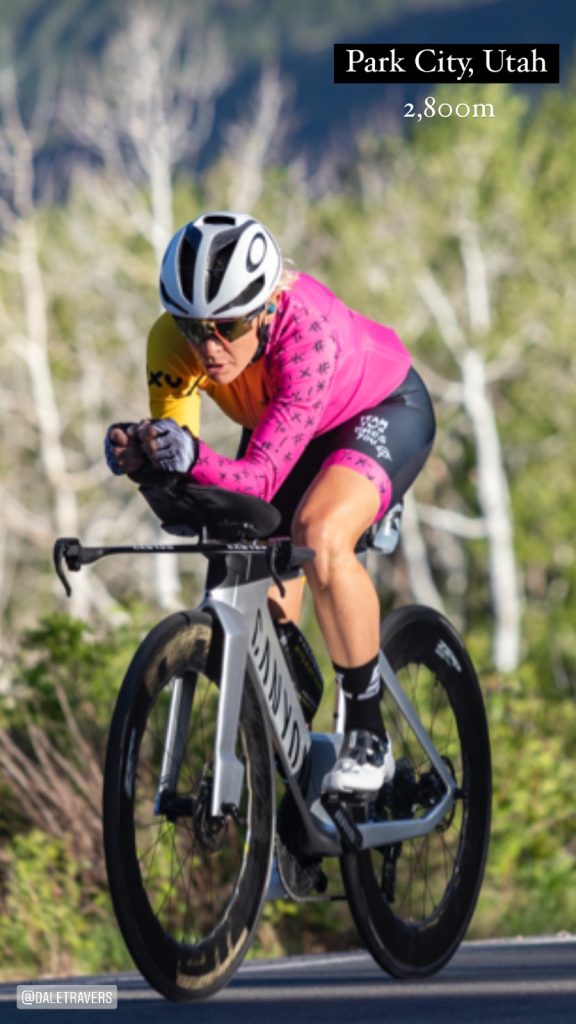 Most embarrassing athletic moment: I am known for tripping while running
Favorite Hobby: Learning German
My theme song: Me Blue Sky (electric light orchestra)
Best junk food ever: M&ms
Favorite Sports Documentary: The Last Dance on Netflix
What apps or gadgets do you use or recommend? Wahoo ecosystem, form swim goggles, and training peaks
Secret talent: Superfast shoelace tier