Contributed by Margo Malone, who is a pro runner and former All-American, representing Mammoth Track Club. She recently qualified for the Olympic Trials by winning the Zurich Marathon in time of 2:42:22
The marathon had always been a distance that excited me. The host city of Zurich unites to support thousands of runners, ranging from elite to first time runners, all sharing an appreciation and respect for the challenge of finishing 26.2 miles. I wanted to join in on the fun.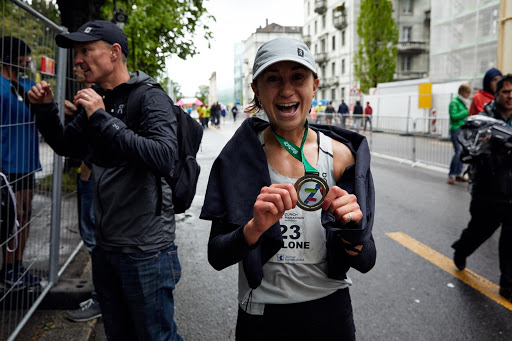 After a hard fall season with some hamstring issues and overall frustration with my performances, I wasn't so sure I could keep racing at an elite level, let alone commit to train for the novel distance. The idea to race the Zurich Marathon was inspired by my teammate, Nico, and Coach, Andrew Kastor of the The Mammoth Track Club. Nico and Coach Kastor decided that Zurich would be a great spring marathon with the duel purpose of representing On Running (our club's main sponsor headquartered in Zurich) and competing against a consistent field.

With a "last ditch effort" mentality, I decided running a marathon was high on my goal list when deciding to pursue running post collegiately and this was the time to attack the goal (plus being in a Switzerland was an added enticement). Luckily, I was introduced to Athlete Blood Test earlier in the year and was working with their skilled team to correct some of my inefficiencies when this opportunity presented itself.

With the support of Athlete Blood Test, Mammoth Track Club, and On Running, I jumped in to marathon training excited and confident that I had all the resources needed to complete a successful buildup with the goal of the Olympic trials qualifying time in mind (2:45). ABT provided me with blood work analysis to track progress and highlight improvements for my body to handle the workload.

Vitamin D and Performance
One of the most important blood markers to this build up was Vitamin D. When reviewing blood tests from the past three years, Vitamin D levels had been a struggle and seemed to continually decline (even after moving to California where it is sunny everyday!). What I love about ABT is the team provides science based recommendations and summarized what can be a very confusing sheet of numbers to comprehendible takeaways.

Vitamin D has many important roles in performance. Along with bone and skeletal health, research shows its role for non-skeletal functions including skeletal muscle growth and strength, immune function, and inflammatory regulation (Larson-Meyer & Willis, 2010). Vitamin D regulates the balance of calcium, and studies show it helps recovery muscle damage, decreasing the risk of infection due to interaction with skeletal muscles and immune system (Owens, Allison, & Close, 2018)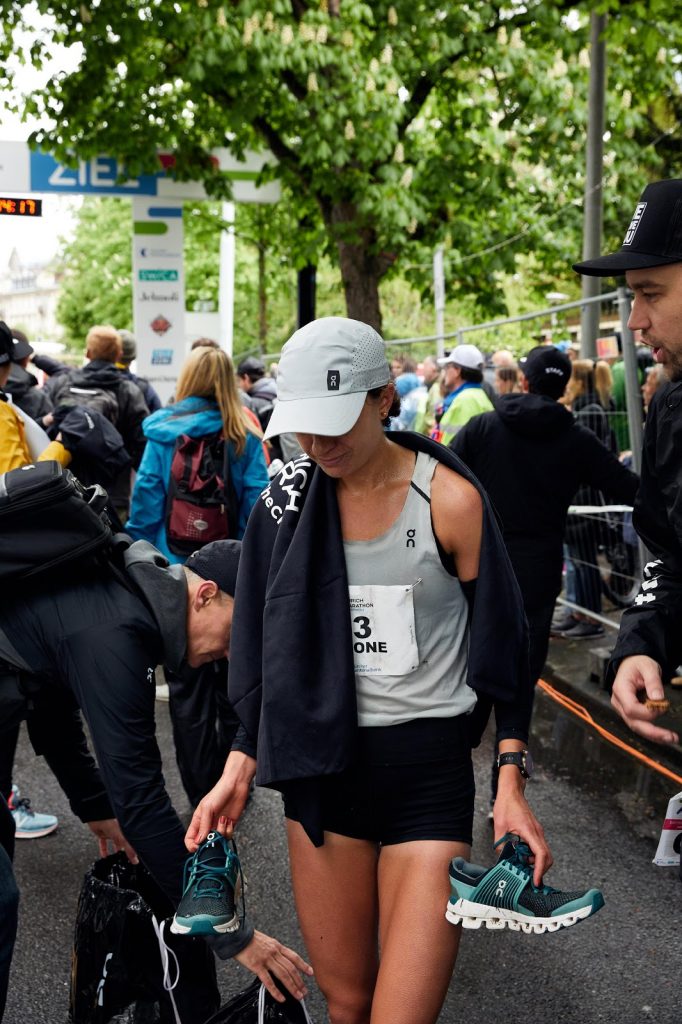 My action points from ABT were specific and focused on better absorption. With the Genetic panel, it was clear I had a below average affinity to take in the vitamin D which explained why I struggled for so many years to raise my levels. The ABT experts developed a clear plan and in March I saw my first up-ward trend in the levels.

With the guidance of ABT I was able to line up on April 28th in Zurich feeling confident and ready to race. Mile after mile, I ran with strength and was grateful for all the support. Crossing the finish line in first was a group effort and an experience I will never forget.