Ladies, it's not in your head- your physiology, training, and nutrition needs change throughout the month.  It's time to leverage this information to work smarter, not harder, for better results.
The science related to training around the menstrual cycle is emerging, yet very exciting. Additionally, it is one of our main objectives to contribute to ending the underrepresentation of women in sports science research.  
Since the passage of Title IX in 1972, the number of women participating in sports continues to skyrocket.  But up until relatively recently, women have been grossly underrepresented in sports science, representing only about 39% of participants in exercise studies.  Enter the ABT.she Panel and the ABT.she Initiative.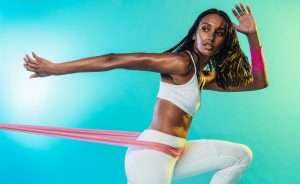 One way we're doing this is through the introduction of our ABT.she Panel.  It helps us use our cycle to our advantage. It provides the information we need to feel better, recover faster, and workout or train more efficiently and effectively.
Get involved
Shop
---