An endurance athlete, Doctor, and Registered Dietitian Nutritionist, Dr. A'nna joins us for a look into the way nutrition and blood testing affect our performance. We begin with general principles then progress to Anna's specialty: female-specific nutrition and blood testing. If you are a female athlete, coach female athletes, or even just know a female athlete, the second half of this interview is now on your "must-listen" list!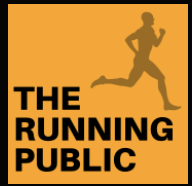 Two endurance athletes and coaches sit down to talk all things running! We bring you high-level running knowledge and present it at a practical level.
Make sure the follow them on Instagram @therunningpublic
And subscribe to The Running Public podcast!