🏋️‍♂️Iron Bites!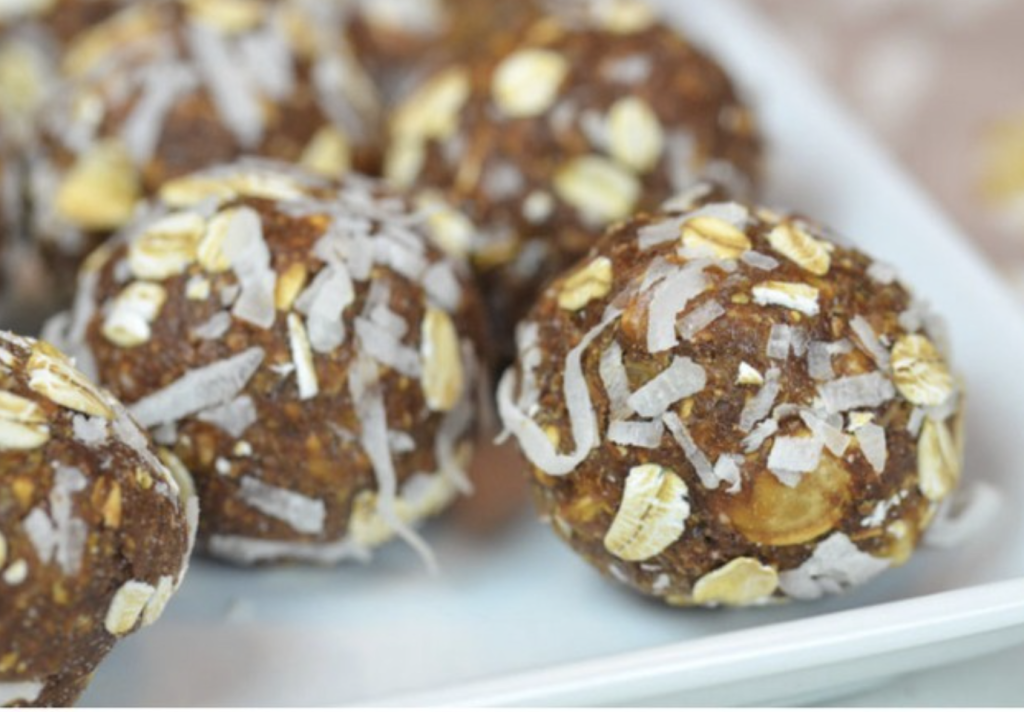 Iron bites contain approximately 1 to 2 mg (depending on size) of iron per serving. The recommended daily intake for iron is 8 mg for adult males, 18mg for females aged 18 to 50, and 8mg for females aged 51 and older. Source
Athletes may have greater iron needs than the average adult, but no specific daily intake recommendations have not been established.
👉Ingredients:
✔️2 tbsp molasses
✔️6 whole dates
✔️3/4 cup dried apricots
✔️1/4 cup dark chocolate (bar or chips)
✔️1/4 cup flax seed
✔️1/4 cup raw cashews
✔️1/4 cup raw almonds
✔️3/4 cup rolled oats ( + 1/4 cup for garnish)
✔️1/4 cup coconut (flaked unsweetened) ( + 1/4 cup for garnish)
🤩Put the molasses, dates, and apricots into a blender (Vitamix or other turbocharged model is best) and vary the speed, then blend on high for a few minutes.
➕Add the rest of the ingredients and pulse to combine.
👍Roll into balls and then roll in the extra oats and coconut.
🎉Voila! Enjoy!