🏋️‍♂️Iron Bites for athletes!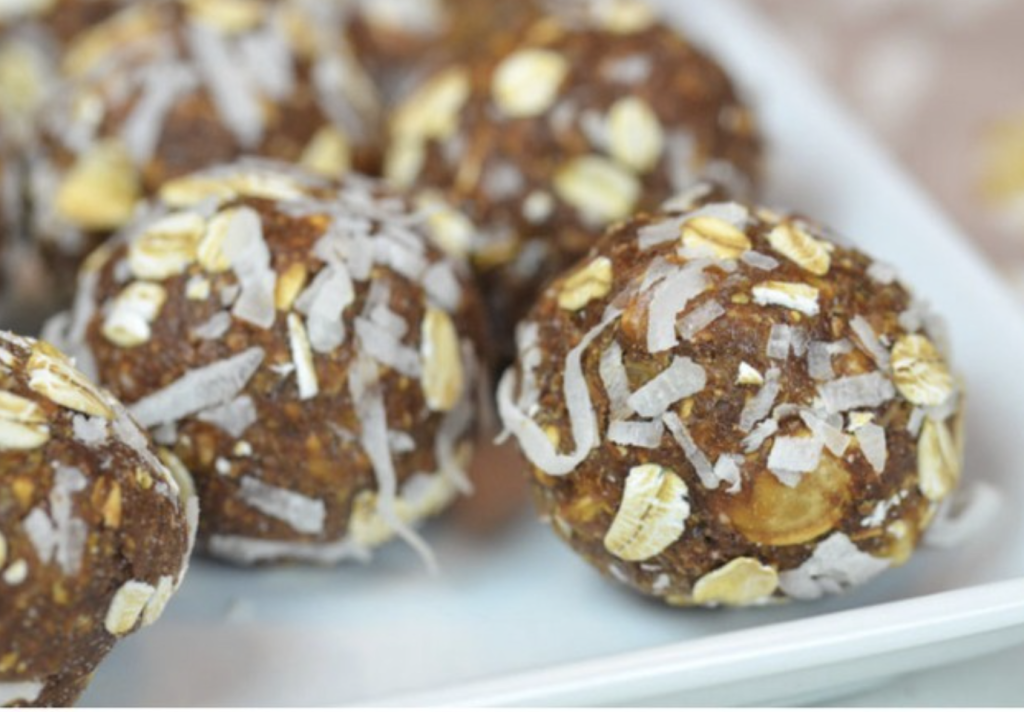 Iron bites for Athletes contain approximately 1 to 2 mg (depending on size) of iron per serving. The recommended daily intake for iron is 8 mg for adult males, 18mg for females aged 18 to 50, and 8mg for females aged 51 and older. Source
Athletes may have greater iron needs than the average adult, but no specific daily intake recommendations have not been established for athletes.
👉Ingredients:
✔️2 tbsp molasses
✔️6 whole dates
✔️3/4 cup dried apricots
✔️1/4 cup dark chocolate (bar or chips)
✔️1/4 cup flax seed
✔️1/4 cup raw cashews
✔️1/4 cup raw almonds
✔️3/4 cup rolled oats ( + 1/4 cup for garnish)
✔️1/4 cup coconut (flaked unsweetened) ( + 1/4 cup for garnish)
🤩Put the molasses, dates, and apricots into a blender (Vitamix or another turbocharged model is best) and vary the speed, then blend on high for a few minutes.
➕Add the rest of the ingredients and pulse to combine.
👍Roll into balls and then roll in the extra oats and coconut.
🎉Voila! Enjoy the Iron Bites for Athletes!
Check out our Iron Panel to make sure your levels are optimized.
Athlete Blood Test has partnered with Know If You're Low, a non-profit that provides free serum ferritin (stored iron) testing for teen athletes. Maya started the non-profit while still in high school after struggling with iron deficiency anemia. She has since helped test hundreds of teen athletes and is on a mission to provide free testing for all teen athletes. Head over to Know If You're Low's website to learn more.
I started this non-profit because my junior year in high school I found out I had very low iron, specifically the type of iron called serum-ferritin. My levels were so low that I had to have two infusions. I thought I was doing everything right, I ate well, I slept well, I took a multi-vitamin every day. Without a blood test, I would have never known why I was so tired and so slow. Most athletes only have a yearly sports physical that doesn't routinely test blood markers.

Maya Musgrove